At Lake Valley Seed, our goal is to provide gardeners with the best quality seed available at competitive pricing, offer a vast selection, including heirloom, organic, value pack and seed tape varieties, and prompt delivery.
Whether you are new to gardening, or seasoned, we want to help you with your gardening success!
We are committed to upholding high quality standards for all of our products, including Organic Certification for our organic seed line, and twice-yearly germination testing.
Organic Certification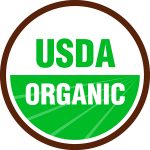 Our mission is to search for the best seed available from Certified Organic producers, who meet our Seed standards.
View our organic certificate here.